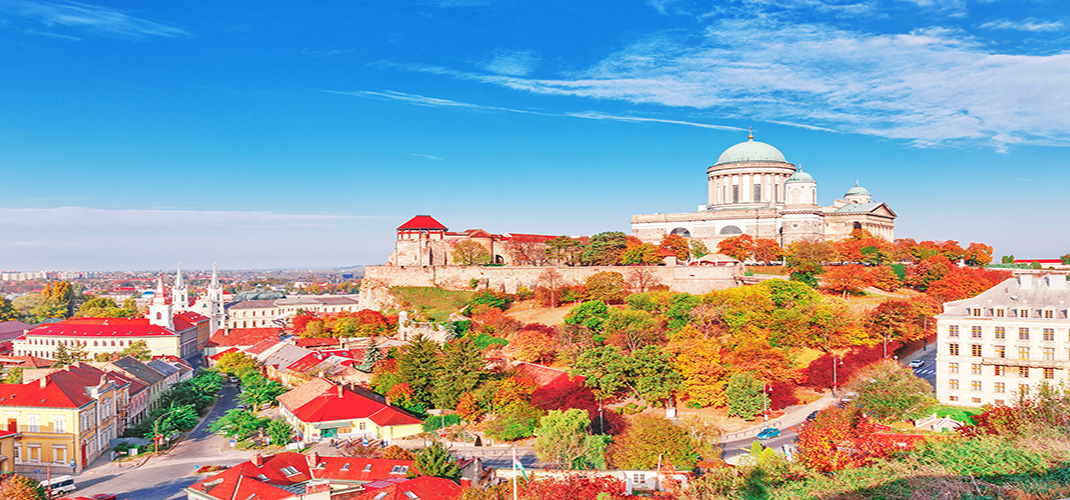 Hungary is a landlocked country located in Central Europe. Hungarians are a hospitable people who take great pride in their food and wine, which they have an extremely strong cultural attachment too. Hungarians say that they are a nation of soup eaters and that their cuisine is not just about goulash and paprika. The iconic goulash and fish soups are prepared in countless variations, however the two main varieties are the Baja and Szeged both named after Hungarian towns. They also excel in desserts with the Gundel pancakes, filled with a walnut rum mixture and smothered in dark chocolate sauce and the Somlói sponge cake, however the most iconic cakes are the classic Dobos and Esterházy.
Budapest, the beautiful capital is bisected by the Danube River. This stunning city is peppered with architectural landmarks like the medieval Buda Castle, Hero's Square, Gellért Hill and grand neoclassical buildings along Pest's Andrássy Avenue to the 19th Century Chain Bridge. There is so much to see and do in Budapest that it is almost impossible to see everything in one visit. Those who like picturesque landscapes and spending time in nature, then greater Budapest and the Danube Bend are for you, with lovely promenades along the riverbanks and decorative small streets steeped in history.
Szentendre is a riverside town on the Danube River. The town is known for its Baroque architecture, colourful houses, narrow cobblestone streets, museums especially the Open-Air Ethnographic Museum, galleries and artists. The 18th Century Greek Orthodox Blagovestenska Church has an elaborate decor and an ornate partition screen.
Pécs is a very popular destination, where you can walk along the cobblestone shopping streets, visit numerous listed heritage buildings and museums or just rest on the terraces of busy restaurants and cafés. The Castle of Siklós, the wines of Villány and the spa in Harkány are all close by.
Eger Castle invites you to travel back in time or why not discover the hidden treasures of the slopes of the Szépasszony Valley with its 200 cellars and delicious wines or take a dip in the 400 year old Turkish bath.
Győr and the surrounding area have a plethora of sites to be discovered. It is rich in natural treasures and monuments including the Pannonhalma Benedictine Abbey as well as the wildlife in Szigetköz, which are sure to enchant you.
Szeged is a place teeming with old fashioned cafés and is the centre of Art Nouveau. It's a place where it feels good to sit along the bank of the River Tisza and discover the region's many wonders. Szeged has that certain countryside charm that reminds one of the beginnings of the last century. Along with Szeged Cathedral this area it is a place to fall in love with.
Lake Balaton is the largest lake in Central Europe. It offers an unmissable experience all year round. Each summer, the lake warms up and it has a unique atmosphere of the local region. It is bordered by volcanic mountains and a favourable microclimate, castles, cloister ruins and lookout towers.
Country Destinations
Select Countries to Visit
Filter Results
Trip Duration
Price Range
Country Destinations
Select Countries to Visit
Tour Categories
Select a Tour Category
Check out some great tours below that include