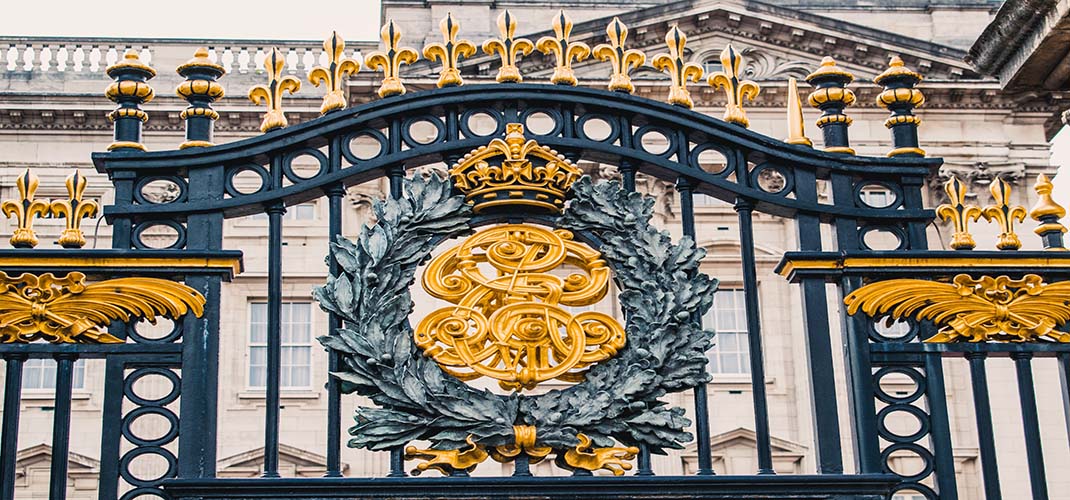 The United Kingdom or UK consists of England, Scotland, Wales and Northern Ireland and has been a long time favourite holiday destination. The collective countries appeal has a lot to do with their diverse scenery, castles, country estates and culture with some world class museums and galleries.
For most visitors London, is their first stop. This sprawling capital city boasts an amazing variety of attractions including the Tower of London, Buckingham Palace, Trafalgar Square, Westminster Abbey, St. Pauls Cathedral, Tower Bridge and the River Thames. Then there are the numerous museums and galleries including the Victoria and Albert Museum, the National History Museum and National Portrait Gallery as well as the famous shopping destinations of Harrods, Selfridges and Carnaby Street.
Edinburgh is another high on the UK's most visited list, popular for its well preserved historic buildings and impressive 13th Century Edinburgh Castle. Other notable sites include the Old Town's Royal Mile, Palace of Holyrood, Princes Street, Royal Botanical Gardens and many boutique shops, cafés, restaurants and art galleries including the National Gallery of Scotland.
Cardiff, the Capital of Wales is a great place to visit with some breathtaking scenery and outdoor adventures with National Parks and historic Castles including Cardiff Castle, located in the middle of the city and built on the ruins of an ancient Roman Fort. Cardiff also has many old Victorian shopping arcades, which can be found around The Hayes. Cardiff Bay is a vast area and home to numerous fine dining restaurants, theatres, galleries and shopping opportunities, most situated in former warehouses at Mermaid Quay.
Belfast has in recent years become a must visit destination with numerous historic attractions. Belfast was the birthplace of the RMS Titanic, which famously struck an iceberg and sunk in 1912. One of the city's top sites is the Titanic Quarter, home to the impressive Titanic Belfast attraction. There is also Belfast Castle, the Peace Wall, the Ulster Museum situated within the Botanic Gardens and The Giant's Causeway one of the most famous and most visited natural landmarks in Northern Ireland, locate just an hour's drive away.
Outside of the major capital cities there are numerous towns and villages that are high on most tourists vacations lists. Some of the major places to visit would have to include the historic 11th Century Windsor Castle just a short train ride from London with its medieval half-timbered buildings located along quaint cobblestone laneways, it is the most famous of the Royal Castles and current home to Queen Elizabeth II.
The Cotswolds, has some of the most unspoiled countryside, quaint villages and idyllic pasturelands, it would undoubtedly be one of the most photographed areas in England.
Stonehenge is one of the oldest World Heritage Sites and a place of pilgrimage for more than 4500 years. This sprawling site covers an area of more than 20 square kilometres and boasts a state of the art visitor centre. A visit to the nearby medieval city of Salisbury will not disappoint with its 1220 Cathedral and home to an original Magna Carta.
The University towns of Cambridge (31 colleges) and Oxford (38 colleges) are another high on the most visited list and despite their generally good natured rivalry, each location has plenty to offer attraction wise.
The City of Bath is named after the famous Roman Baths, with its three hot springs with healing waters consisting of 43 different minerals that date back over 2000 years. Bath is also famous for its lovely Georgian architecture with the best example being the magnificent curved Royal Crescent, with its palatial town homes.
Other places to visit in England should include the cities of Liverpool made famous by the 'Fab Four' the Beatles, a must for music fans. Manchester, home for fanatic football fans of Manchester United and Manchester City. The medieval City of York has one of the most magnificent Cathedrals and York Minster, which can trace its roots back to the spread of Christianity in the 3rd Century.
Located in the northeast of England not far from the border with Scotland the Lakes District has some of the most beautiful Lake and Mountains along with its most famous former resident Beatrix Potter and amazing landscapes including Grasmere and Lake Windermere.
Stratford-Upon-Avon home of Shakespeare, Warwick Castle, which dates back to 1068 and built by William the Conqueror, Cornwall and Devon along the Jurassic Coast and the Channel Islands of Jersey and Guernsey are just a few more highlights.
When we talk of Scotland, we think of beautiful Urquhart Castle on Loch Ness with its mythical monster Nessie. Scotland has some of the most stunning scenery including Inverness, boasting numerous sightseeing attractions including Inverness Castle, the late 19th Century St. Andrew's Cathedral and the Inverness Museum and Art Gallery. For those history buffs the Culloden Battlefield and Visitors Centre is a must-see.
Other areas to visit include Loch Lomond, dubbed 'the Queen of Scottish Lakes' by famed writer Walter Scott. Here you will see Ben Lomond and the beautiful Trossachs' countryside. Trossachs National Park includes Loch Lomond itself and covers some 720 square miles of prime hiking and biking country. This area is also popular for fishing, boating, sailing, kayaking and canoeing.
Glasgow has a real mix of cultural attractions and historical sites including Glasgow Cathedral and the Museums of the University of Glasgow, amongst others. This is a great city to start your next Whisky trail adventure from as well.
The largest island in the Inner Hebrides Archipelago is the Isle of Skye, which is connected to Scotland's northwest coast by bridge. It has some of the most beautiful and rugged landscapes, picturesque fishing villages and medieval Castles. The town of Portree makes a great base for exploring the island and features harbourside pubs and boutiques.
The Snowdonia region in Wales possesses some of the most remarkable scenery and is home to the Snowdonia National Park. Spread across nearly 830 square miles, the park is as big a draw for adventurers. The region also has one of the world's top scenic Railways with the Snowdon Mountain Railway, starting in Llanberis and travelling via Snowdon, Yr Wyddfa and Clogwyn to summit of Hafod Eryri affording you some awe inspiring views and scenery along the way to the top.
You can find everything from World Heritage Sites to real world Game of Thrones® locations to scenery that inspired Narnia in Northern Ireland. From Waterfall Walkway in Glenariff Forest Park to the beautiful Georgian City of Armagh where lovers of literature where you will find an original manuscript of Gulliver's Travels in Jonathan Swift's own hand at the Armagh Library. Top this off with the rugged, raw beauty of the Causeway Coastal Route and your trip with be complete.
Check out some of our popular City Breaks!