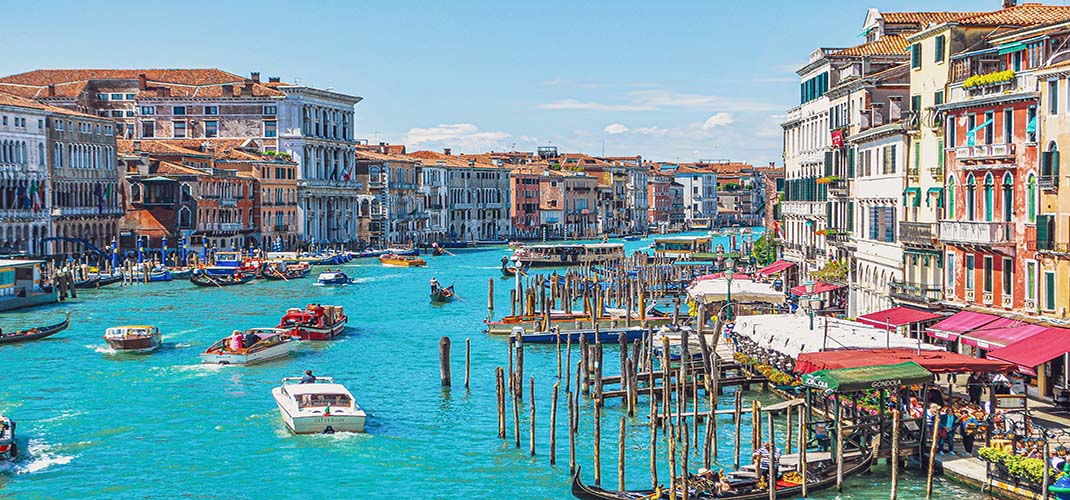 When you think of the Mediterranean, you think of the beautiful azure waters, golden sandy beaches, stunning landscapes, rocky hillsides and ancient architecture. The Mediterranean is not only stunningly beautiful it also covers quite a few countries. Throughout the year, tourists flock to the region due to the wonderful climate of hot summers to mild winters. Then, there is the truly magnificent Mediterranean cuisine, which is based around plant based food and minimally processed staples and where herbs and spices are the quintessential ingredients of most dishes along with fresh fruit, vegetables, grains, herbs, olive oil and fish.
There are 21 countries that have coastlines on the Mediterranean Sea, spanning an area of 2.4 million km2. These include some of the main countries of Albania, Bosnia and Herzegovina, Croatia, Cyprus, Egypt, France, Greece, Israel, Italy, Malta, Monaco, Montenegro, Morocco, Spain and Turkey. Each country is quite unique and has its own distinct culture making for some tempting holiday paradises to choose from.
Some of the most popular places to visit in the Med include:
Santorini, Greece is the most famous of all of the Greek Islands, with their whitewashed houses, that stand out against the brightly coloured volcanic cliffs. The amazing Caldera that was formed by the volcanic eruption centuries ago has resulted in some of the most amazing sea views. The islands beauty is unrivalled to any other in the world!
Barcelona, Spain the Capital of the Catalonia region is a vibrant and historic city with its Gothic Old Town of Las Ramblas, Basilica Sagrada Familia, Park Güell, Picasso Museum and Casa Batlló. This city is steeped in history, natural beauty, sandy beaches, a lively nightlife with an amazing cuisine.
Dubrovnik, Croatia is one of those must-see places along the Adriatic with stunning beaches and a party like atmosphere. Its distinctive 16th Century Old Town is encircled by massive stone walls with well-preserved buildings that range from the Baroque St. Blaise Church to the Renaissance Sponza Palace and Gothic Rector's Palace. Dubrovnik is a brilliant steppingstone to see some of the most wonderful islands in all of Croatia.
Cinque Terre, Italy or 'Five Lands', is a UNESCO World Heritage Site and famous for its collection of five pastel coloured fishing villages that sit precariously perched on the side of a cliff edge. The stunning towns of Monterosso al Mare, Vernazza, Corniglia, Manarola and Riomaggiore are filled with fishing boats, vineyards and trattorias.
The Amalfi Coast, Italy is a true magical gem, with its rugged coastline dotted with colourful villages. Located between the Gulf of Naples and the Gulf of Salerno, it includes some of the most beautiful towns including Amalfi, Cetara, Praiano, Positano, Raito, Ravello and of course Sorrento. The coastline is another that has been designated by UNESCO as a World Heritage Site.
Venice, Italy is definitely one of the most romantic cities, not just in Europe but the world. Occupying 100 lagoons this a true bucket list city to visit. A gondola ride through its canal network, past Renaissance Palaces is something to behold. The main square of Piazza San Marco comprises of St. Mark's Basilica which is tiled with Byzantine mosaics and the Campanile Bell Tower offers stunning views over the city's red roofs.
The Italian Island of Sardinia is only second in size to Sicily with sandy beaches and a mountainous interior. With 2000 kms of coastline, it is dotted with thousands of mysterious Bronze Age stone ruins that are shaped like beehives. Sardinia boasts some of the most beautiful blue waters with the main areas to stay being Alghero, Olbia, Cagliari, Costa Sud, Bosa, Capo Testa and Castelsardo.
The French Riviera, France with Nice, Cannes, Antibes, Saint Tropez, Menton and Villefranche-sur-Mer, just to name a few is lined with beautiful palm trees, beautiful beaches and designer boutiques. Nearby is Monaco, home to the rich and famous, where you will see fast cars, superyachts and stunning mansions. This is definitely the place to be seen!
The French Island of Corsica is known as the 'Island of Beauty' due to its sublime landscapes of red cliffs, stunning turquoise waters and picturesque villages. Corsica is a mountainous island with dense forest and craggy peaks with half the island falling within a park that has amazing hiking trails. With 1000 kms of coastline scuba diving and snorkelling are also a favourite pastime here. The major areas to visit on this enchanting island are Ajaccio, Bastia, Bonifacio, Calvi, Sant'Antonino and Ponte Vecchio.
Valletta, Malta is a true Baroque masterpiece built largely in the 16th Century by the Knights Hospitaller or Order of St. John. This is another UNESCO World Heritage Site, as well as also having a number of well-preserved Modern, Neo-Classical and Mannerist landmarks.
Wherever you decide to visit along the Mediterranean Sea you will be sure to have a great time, a unique and overwhelmingly beautiful experience with memories that will bring you back time and time again!
Country Destinations
Select Countries to Visit
Filter Results
Trip Duration
Price Range
Country Destinations
Select Countries to Visit
Tour Categories
Select a Tour Category
Check out some great cruises below that include