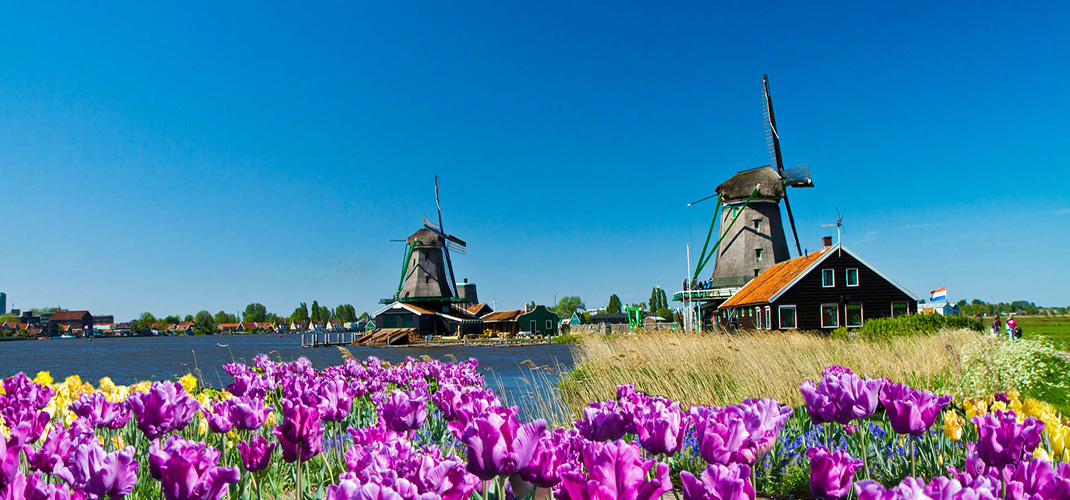 The Benelux countries consist of Belgium, the Netherlands and Luxembourg. They offer travellers diversity in their cultures, with different architectural styles and distinct flavours.
Belgium generally is a low-lying country, with a broad coastal plain extending in a south easterly direction from the North Sea and the Netherlands, while rising gradually into the Ardennes hills and forests of the southeast. The country will provide you with some of the nicest medieval architecture including the beautiful Brugge (Bruges) and the dynamic cities of Brussels and Antwerp as well as Ghent, one of the most hip places to visit.
There are not too many places that can rival the Netherlands, with its abundance of fauna and flora, canal boats, bicycles, cafes, bridges and let's not forget those fantastic windmills? This small nation is rich with great food and is also the most densely populated country in the whole of Europe. It has a strong connection with the water as it has over 450 kilometres of coastline, which borders the North Sea. A quarter of the country lies below sea level with the Rhine, the Meuse and the Scheldt Rivers crossing the country. With a unique culture and many picturesque canals the amazing cities of Amsterdam, Den Haag, Rotterdam, Utrecht, Delft, Maastricht and Groningen can easily be reached.
Let's not forget the Grand Duchy of Luxembourg, this fairytale landlocked country bordered by Belgium to the West and North, Germany to the East and France to the South. This country is wonderfully diverse with lush highlands and valleys, mythical castles, ancient forests and vibrant towns. There is nowhere else in Europe where you will find such an outstanding mixture of historic sites and contemporary architecture. The Old Town of Luxembourg with its UNESCO World Heritage Fortress, run side by side with historic monuments and high-tech buildings.
Country Destinations
Select Countries to Visit
Filter Results
Trip Duration
Price Range
Country Destinations
Select Countries to Visit
Tour Categories
Select a Tour Category
Check out some great river cruises below that include