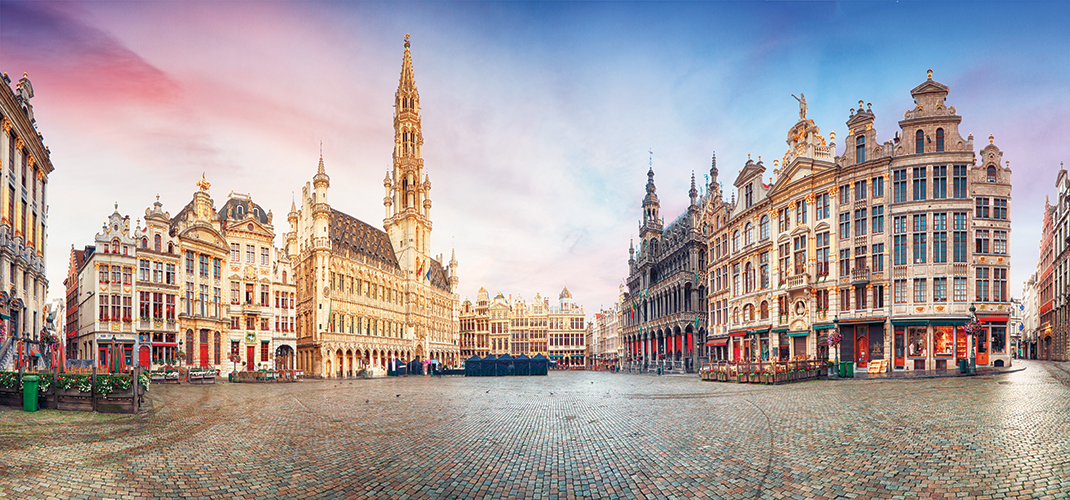 Brussels or in Flemish Brussel and French Bruxelles, is the capital of Belgium. Located in the valley on the Senne (Flemish Zenne) River it is known for its role as the centre of the EU and the home of the European Parliament.
The Grand Place, framed by the Town Hall and opulent guildhalls is in the heart of city. Many years ago it was a market place, before being transferred into todays must stroll around tourist site. Voted the world's most beautiful square in 2010 it is UNESCO protected and every two years is covered with a carpet of nearly one million begonias. There is a different theme chosen every year.
The city has a wealth of museums, including the Musée de la Ville de Bruxelles on the Grand Place, and the Musées Royaux d'Art et d'Histoire which covers the Musée des Instruments de Musique.
Any visit should include a walk to see the Brussels' mascot of the Manneken Pis. This small statue of the little boy doing what his name suggests is only a short walk away, to the west of the Grand Place.
Constructed for the 1958 World's Fair is the Atomium with its nine 18 metre diameter stainless steel balls are connected in such a way that the shape as a whole is the same as the unit cell of an iron crystal magnified 165 billion times. Each sphere hosts an exhibit or public space, while the top ball is home to a restaurant with panoramic views over Brussels.
The cuisine mainly found in Brussels is essentially French. The Belgians themselves have a highly developed palate for good seasonal food with quality ingredients.
Belgian also has an enthusiasm for the amber nectar and this comes as no secret to anyone. A visit to the capital must in some way pay homage to the hops, Weiss, Flemish or otherwise. Many of the city's best beers are brewed by Trappist monks.
Any trip to Brussels will let you come away being surprised by what it really has to offer.
Check out some of our popular City Breaks!