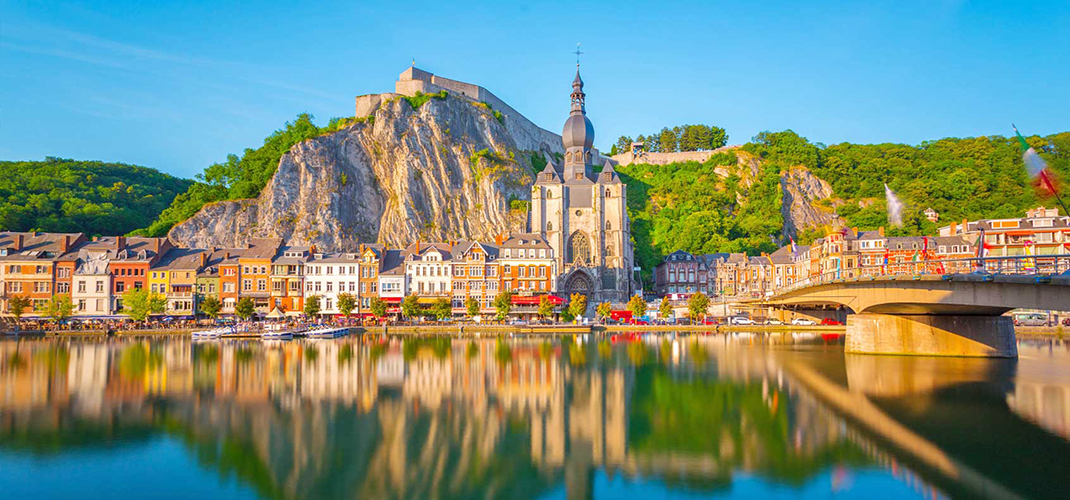 Belgium is not just a land of beer, waffles and chocolate it is also has diamonds and some great folk festivals. Though small and compact, Belgium has two distinct regions of the Flemish speaking Flanders and the French speak Wallonia region.
The majority of the historic art cities lie within the Flanders region enticing visitors with their UNESCO sites, medieval belfries, enchanting market squares, splendid museums, galleries and step-gabled houses that often overlook beautiful urban canals.
The cities all have their own unique flavour from the port city of Antwerp, which houses some of Belgium's finest jewellers and diamond exchange, Brugge (Bruges) with its famous canals to the modern Antwerp and the fashion aficionados.
The region of Wallonia has some of the most impressive castles, remarkable caves and pastoral valleys, where you will find and abundance of outdoor fun.
When it comes to the food scene leave your diets behind as there is an outstanding array to be enjoyed. From some of the most decadent chocolates, to moules and frites (mussels and chips), the most amazing waffles that both Brussels and Liège compete over and not to be outdone some of the world's finest beers including six great Trappiest beers that are still being created within Belgium's active monasteries' today. You will find Belgium has something for everyone to enjoy!
Check out some of our popular City Breaks!