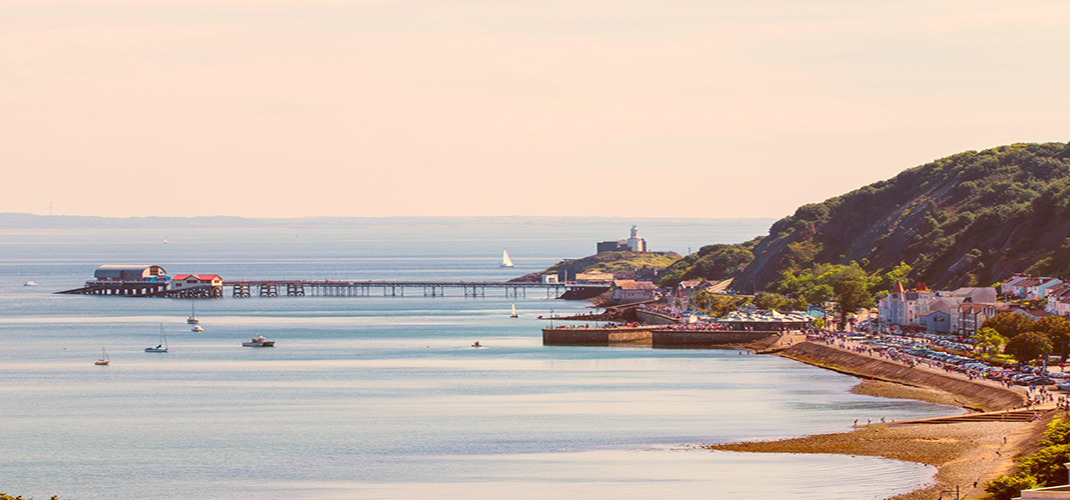 Swansea is a city situated by the sea and is a seaside holiday destination for visitors from around the UK and the world. When visiting Swansea, the stunning waterfront of Swansea Bay is a must with its numerous Welsh Italian ice cream parlours leading to the Mumbles and onto the beautiful Gower Peninsula.
The Mumbles is a vibrant seaside village located on the western side of Swansea Bay. Here you will find a multitude of shops, pubs and restaurants with some of the best seafood and local produce to experience. The Oyster Festival is a hub for foodies and has the best ice cream parlours in the area.
The National Waterfront Museum is an outstanding landmark showcasing both its industrial, coal, steel and maritime history, dating back to the 1800's.
Swansea Market was originally established in 1897, this indoor market holds approximately 100 stalls where you can sample the delicious delicacies or the region. The Laverbread is made from the edible seaweed and is a world renowned dish and part of the local traditional cuisine. Another great delicacy are cockles, which are fresh and plentiful.
While in Swansea there are numerous gardens and parks worth a visit. Clyne Gardens is a botanical garden with exotic plants, a Japanese garden with a brightly coloured, painted bridge. The gardens are internationally famous for their superb collections of Rhododendrons, Pieris and Enkianthus and offer a quiet haven of tranquillity.
Swansea has a vivacious art scene and The Glynn Vivian Art Gallery is widely recognised as the city's premier venue for art exhibitions. Within the gallery there are distinctive collections from over the last century. The work of today's artists is supported by donations and the annual Wakelin Awards. Another must visit for the art minded is the Swansea Grand Theatre, which offers an eclectic mix of live events, exhibitions and performances.
The Wales Coast Path stretches from the coastline of the Gower Peninsula to the beaches and seaside of Swansea and Swansea Bay. Pembrokeshire is the home to the outstanding natural landscape of the Pembrokeshire Coast National Park. The National Trails will take you through some of the region's most spectacular scenery including the picturesque harbour of Tenby, St. David's and Newport. Not only is the area breathtakingly beautiful it also offers some outstanding wildlife opportunities.
Check out some of our popular City Breaks!