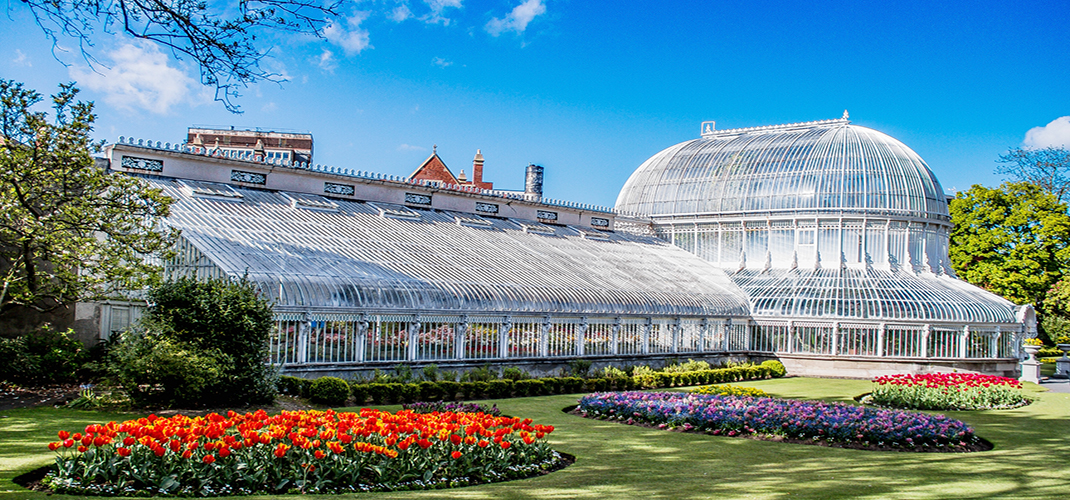 Belfast or Béal Feirste in Irish is Northern Ireland's capital. It sits on the River Lagan at the entrance to the Belfast Lough (inlet of the sea). There are endless things to see and do in Belfast from historic landmarks and museums to world class attractions.
The Belfast food scene is one of life's little pleasures, with many surprising places to dine. They offer everything from brasseries to gastro pubs, cafés and fine dining restaurants. Why not grab a drink in one of the city's historic pubs with traditional live music, like the Duke of York set on a picturesque cobbled street or visit one of the modern cocktail bars or beer gardens where the finest pint of Guiness is waiting for you to try. St. George's Market is a popular place to spend some time; it is a great place to sample some of the Northern Irish spirit. It also offers lots of food and crafts as well.
Belfast is the birthplace of the RMS Titanic, which famously was struck by an iceberg and sunk in 1912. The Titanic Museum will not disappoint you. It is located in the heart or the renovated dockyards of the Titanic Quarter. Visitors can enjoy a view of the Harland & Wolff Shipyard, while visiting the museum and your ticket also includes entry to the onsite SS Nomadic ship.
Other attractions to be visited include the Ulster Museum, which celebrates world natural science and the local history. Crumlin Road Gaol, a landmark building, which hosted many famous inmates from the Irish Revolution to the Belfast Troubles. Its cultural significance to the region deems it worthy of a visit, whether you want to see the dark dungeons or read up on Belfast's rich history. Cave Hill is situated on the periphery of the city and is the home to both Belfast Castle and Belfast Zoo. There are some great hiking trails and it is an excellent place to see the best views over the city.
The Botanic Gardens is adjacent to the Queen's University and occupies 28 acres of land including the Palm House, which is open to the public and the Ravine Tropical House. Queen's University is the 9th oldest University in the UK and was established in 1845. It attracts a huge amount of visitors every year and the jewel of the campus is the Lanyon. You can visit several areas including the Naughton Gallery, the Black and White Hall.
Belfast is also the gateway to Northern Ireland, the Giant's Causeway and the Game of Thrones filming locations, so why not come visit this historic city, where the locals will go that extra mile to make your trip a memorable one.
Check out some of our popular City Breaks!