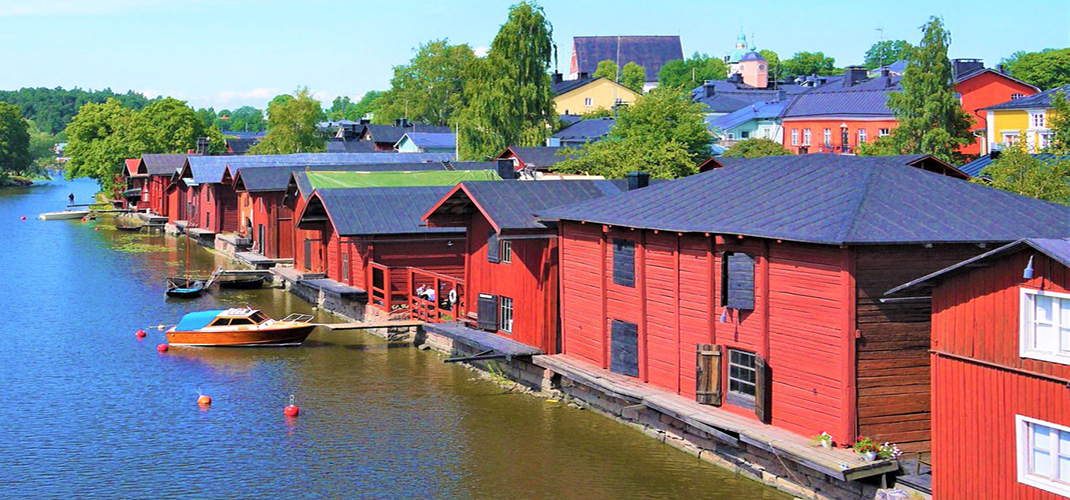 Finland is a Nordic Country and is bordered by Sweden, Norway and Russia. It is often called the "Land of a Thousand Lakes". It is a country of untouched landscapes of green forests, stunning Baltic Sea Islands and beautiful blue lakes. There are so many reasons to fall in love with this hidden gem tucked away in Northern Europe.
The capital, Helsinki, is situated on a peninsula and is surrounded by islands in the Baltic Sea. It is a city with a charmingly warm atmosphere and is home to the 18th Century sea fortress of Suomenlinna, many cool museums and a mixture of Scandinavian and modernist architecture.
Turku is located on the southwest coast of Finland and sits along the Aura River. Dating back to the 13th Century, it is the home to Turku Castle, a medieval fortress with a history museum. There are lots of quaint restaurants, which line the cobbled riverside streets. Close by is Turku Cathedral, which houses a Royal tomb and a museum.
The southwest corner of the country is full of eye catching archipelagos and quiet countryside landscapes while in the north of the country you have the most remarkable sights with endless summer light known as the Midnight Sun in the summer to the stunning and remarkable Northern Lights in the winter, which light up the sky.
Finland is also home to the Sauna, it forms a big portion of the country's heritage and culture. It is estimated that there are over two million saunas in the country. There are many traditions and practices concerning the sauna experience however the most important one for the Finns is to relax and to both purify the body and the mind.
Check out some of our popular City Breaks!