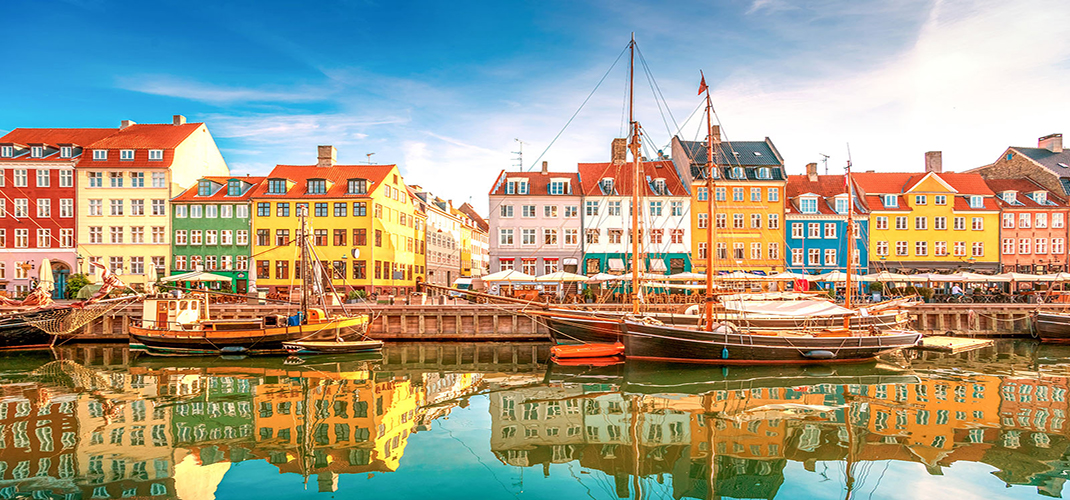 Denmark's capital, Copenhagen is situated on the coastal islands of Zealand and Amager. In the city's historic centre one can visit Frederiksstaden, an 18th Century Rococo district, home to the Royal family's Amalienborg Palace. Located nearby are Christiansborg Palace and the Renaissance-era Rosenborg Castle built by Christian IV and surrounded by gardens. The lavish interior is home to the Royal Crown Jewels as well as historic tapestries and a collection of 17th Century Venetian glass. Situated on the Islet of Slotsholmen, the Christiansborg Palace contains Denmark's Supreme Court, the Prime Minister's office and the Danish Parliament.
Nyhavn (New Harbour in English), the historic waterfront area is located next to a 17th Century canal where old wooden ships are still moored. With its tall painted houses dating back to the 1600 and 1700s this is a vibrant hub that houses outdoor cafés, bars and restaurants. A place to sit and relax, sip on a beer in summer and be seen.
Check out some of our popular City Breaks!