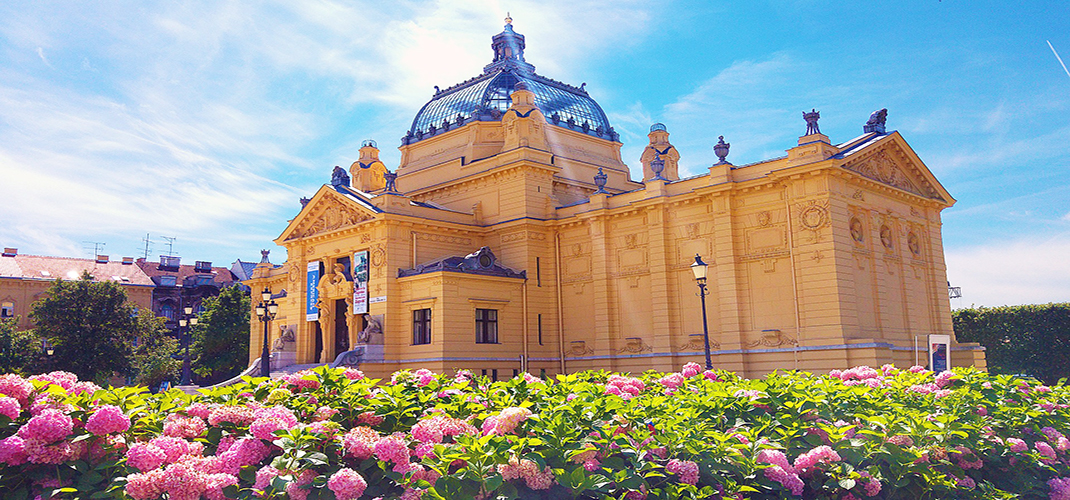 Zagreb, the capital of Croatia is sometimes overlooked as it doesn't have the Adriatic Beaches but that would be a huge mistake as it has lots to offer as a destination. The city is divided into three parts and all are very different. Zagreb has a distinguished 18th and 19th Century Austro-Hungarian architectural flair.
The 1000 year old medieval quarter set in cobbled streets of Gornji Grad (Upper Town), is home to the 13th Century Church of St Mark, a Neo-Gothic Cathedral, the Presidential Palace and the Sabor (Croatian Parliament). It also houses some fine museums and galleries. The Museum of Broken Relationships features seemingly mundane and insignificant objects accompanied by captions that explain their relevance in a failed relationship. It explores the love, pain, drama, irony, humour and reconciliation of break-ups.
Tkalčićeva Street is a beautiful pedestrian friendly street, lined with restaurants and outdoor cafes. Starting in the city centre from central Ban Jelačić Square to its northern end at the Little Street, the street flows between the Gornji Grad in the West and Nova Ves in the East.
The 19th Century Donji Grad (Lower Town) is where you will find the busy city centre and the Ban Jelačić Square, the downtown pedestrian zone. It is the beating heart with people gathering to watch concerts and festivals. There are plenty of designer shops that fill the glass roofed Oktogon Gallery, cafés, restaurants, and theatres to visit. The Grič Tunnel is a WWII bomb shelter with the occasional art exhibition in its winding walkways. A visit to the open-air Dolac Market is where you will find vendors selling their homemade jams and pickles, plus farm produce and handicrafts.
The post-World War II modern area of Novi Zagreb (New Zagreb) is full of high rise buildings and a modern residential neighbourhood with celebrity homes that are replacing the Soviet-era buildings. There are popular malls including the Arena Centar with both international fashion and beauty brands. Casual cafés, bars and pizzerias dot Dubrovnik Avenue and The Museum of Contemporary Art featuring conceptual pieces is also amongst the best in the world.
One of the many pleasures of the locals (Zagrebcani) is to sit at one of the numerous cafés watching the world go by. In the evening, you can visit one of the many restaurants, sampling a delicious Croatian dish. Croatians are very proud of their cuisine; there are regional influences of both Central European and Mediterranean, which are embraced. Zagreb is a great weekend destination or for a short city stay, whatever you choose to do, you will be sure to have a great time!
Check out some of our popular City Breaks!