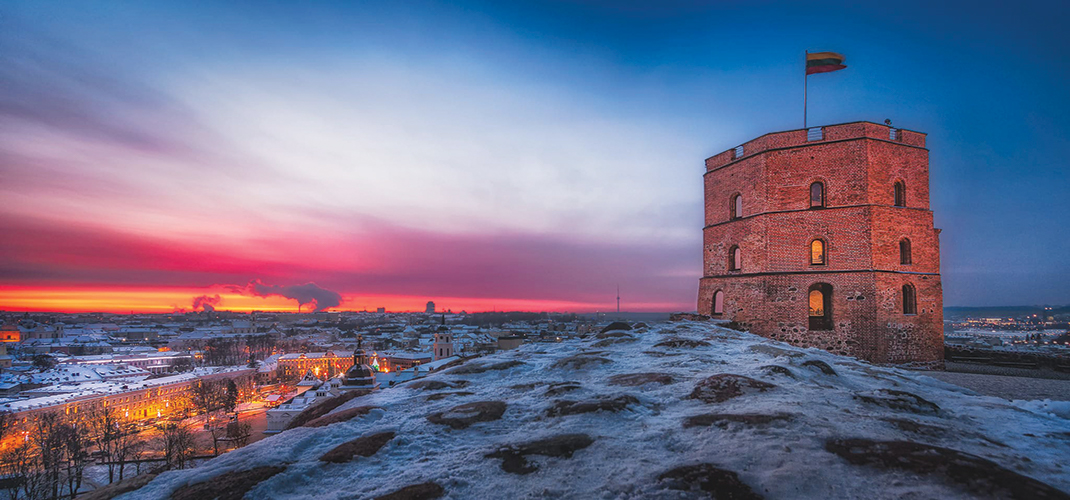 Vilnius, the capital city of Lithuania is a vibrant city, well known for its Baroque architecture, which is especially seen when walking through the medieval Old Town. The buildings line the partially cobblestoned streets and reflect different styles from the Neo-classical Vilnius Cathedral to the Gothic St. Anne's Church. Another main attraction of this beautiful city is the 16th Century Gate of Dawn, which contains a shrine with a sacred Virgin Mary icon and once guarded the entrance to the original city. The city has undergone a rapid modernisation since becoming independent in 1990. It has a variety of attractions and glitzy restaurants with a boisterous nightlife. This city will give you a pleasant surprise.
If you are spending a few days then a trip to Trakai Island Castle on Lake Galvė, 30 kms west of Vilnius, is well worth a visit. The little town of Trakai is a mixture of concrete Soviet-style buildings merging with the wooden cottages of the Karaite community. This former capital of the Grand Duchy of Lithuania, Trakai was founded during the 14th Century and stands on a peninsula projecting out between two lakes. It's the site of two impressive medieval castles and makes for a worthwhile day trip from the capital.
Check out some of our popular City Breaks!