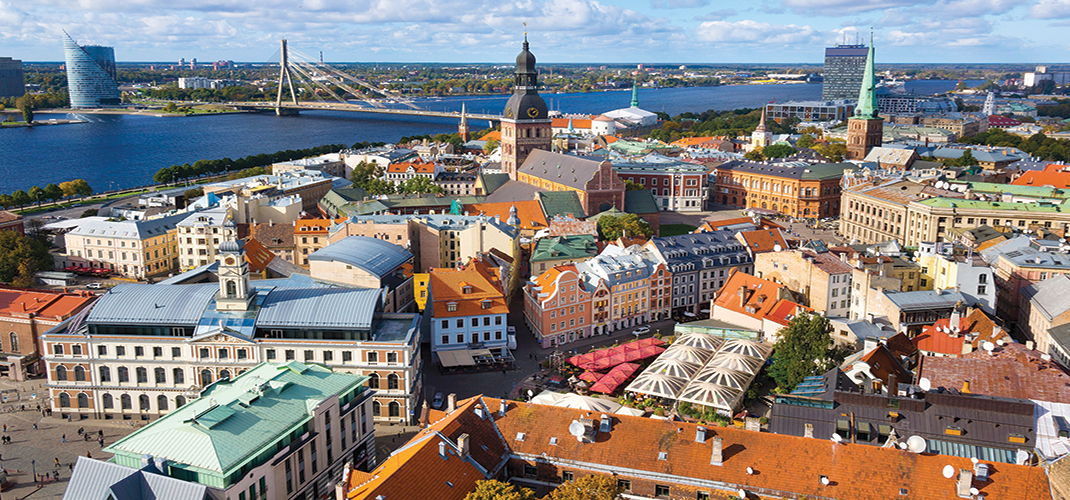 Riga, Latvia's capital is set on the Baltic Sea at the mouth of the River Daugava. This fascinating city is considered a cultural centre with lots of museums to explore, concert halls to visit and with amazing architecture, steeped in history. A city also known for its wooden buildings, art nouveau architecture and the pedestrian only medieval Old Town where you will enjoy an array of shops, bars and restaurants around the busy Livu Square. Riga is a UNESCO World Heritage site of cobblestones and breathtaking river views.
After acquainting yourself with the capital, why not take a day trip from the capital to see some of the other great places Latvia has to offer. Sigulda is less than an hour's drive from the capital, where you can enjoy the stunning natural scenery, fairytale castles, romantic vistas and adventure sports. Overlooking the picturesque Gauja River in the majestic Gauja National Park, Sigulda's forested valleys are steeped in myths and legends.
A definite not to be missed is the splendour of the Baroque and Rococo, Rundale Palace, one of Latvia's most outstanding architectural landmarks. The palace is given special value by its united artistic design and is situated on the Zemgale lowland, preserving the original idea of the architect with the palace in the centre, symbolising the power of the king, and alleys stretching out into infinity. Lastly just 30 minutes from Riga, Jurmala is a magnificent seaside playground with everything you would need to unwind. With kilometres of sandy beaches, swaying pine trees and fresh air, eclectic architecture and plenty of fun, Jurmala is a resort like no other.
Check out some of our popular City Breaks!